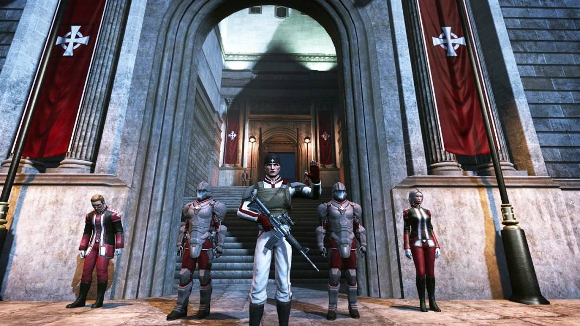 First off what is up with all of these beta weekends? What happened to beta's running all week long or for a month? I miss those days. The Secret World MMORPG is doing their very first beta weekend for those who have pre-ordered the game, previously the beta was only open to those who had been selected from the sign ups. I probably wouldn't be writing about the beta if you had no chance of getting into it. If you head on over to
Gamespot
they are handing out beta keys as long as you have an account with them, which is free and easy to create. Of course you can also sign up normally and hope you get that random email that selects you for the normal beta that last longer than just the weekend. If you want to see thirty minutes of The Secret World in action check out
this previous post
. Read on for more info on the beta and what it will contain.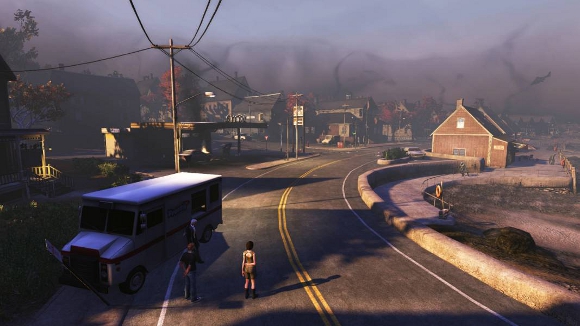 This first beta weekend will only let you choose one of the three factions, the Templars, while later beta weekends will let you check out the Dragon faction and the Illuminati. All three factions have their own hub cities, but all three factions are sent to the city of Kingsmouth very early on. Kingsmouth is a sea side on the east coast that has been infested with darkness. The city has a truly Lovecraftian feel to it and they are a little blunt about all the references to his work. On top of Kingsmouth being a mix of two cities from H.P. Lovecrafts dark world, Innsmouth and Kingsport, there is even a H.P. Lovecraft street. The Secret World is a classless MMORPG and even when you are confined to that one faction you will still have access to all the different abilities in the game and the different weapons, like katana's, several types of magic, machine guns, shotguns, pistols, sledgehammers and more. The Secret World prides itself on being different than the rest of the MMO's out there, specifically with it's dark and adult tone. So check it out and see if it truly is different than the multitude. Thanks for reading. You may find more info on the game below, or you can check out the
official beta announcement here
.
Main Website:
http://www.thesecretworld.com/
Gamespot Beta Page:
http://www.gamespot.com/event/codes/secret-world-pc/
-Written by Sean Cargle